WILSON COLLEGE NATURE CLUB
Develop Education Material
The nature club has adapted exercises like Value Auction, developed games like Jungle Survival, Nature Collage, Wild Parliament, Role plays and games in astronomy as well.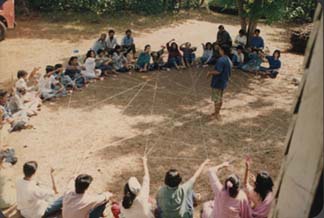 It has compiled songs by artists like John Denver, Pete Siegers, Jonny Cash, Olivia Newton John, Nik Kershaw, Bob Dylan, Police and others.
Nature club members have also written songs and composed music. The nature club has used Indian folk dance tradition to produce ballets on the conservation theme and has had public performances for groups like World Wide Fund for Nature, India (WWF).